The beauty industry likes to talk about exfoliation almost strictly as it applies to the face. Did you know exfoliation is something the whole body can benefit from – it's true. No matter the skin type and regardless of where on the body it is, pores can become clogged and inflamed. As we exfoliate, this keeps pores clear, prevents acne on the body, and helps to maintain smooth skin.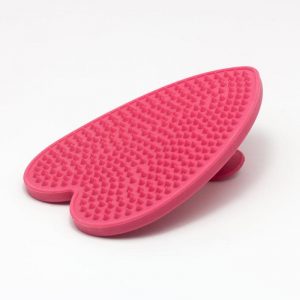 Canada's best body brush and body scrubbers are available on-sale today from Lierre.ca. Although these can be used for dry brushing, getting the job done in the shower can be more thorough. Lierre.ca's brushes and scrubbers are made from medical-grade silicone which equates to being easy to disinfect, very durable, and of course, gentle on the skin.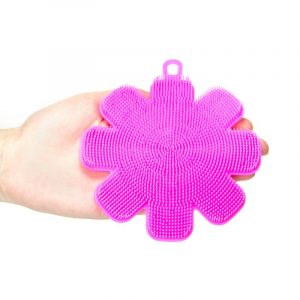 Body brushes with larger nubs are better for scrubbing the skin. It's the ones with soft bristles that are ideal for exfoliation. Compared to your average loofah, sponge, or pouf, a silicone body brush is likely going to outlast them by a long shot. In use they'll gently remove any dirt or residue from pores, without irritating the skin which is great for those of us with sensitive skin. It's also a care accessory which is small and light so it's very portable if you're heading out on vacation. Say goodbye to dead skin cells without having to do any uncomfortable scratching.
Now, although it's not a necessity by any means, we do recommend to apply some lotion immediately after exfoliating to add some softness. If you're struggling with body acne or have bumpy skin, an exfoliating lotion with BHAs or AHAs is known to have a higher skin cell turnover and which can contribute to keeping pores unclogged.
See the reviews for yourself, if you don't believe us. Body scrubs and body brushes are used by beauty care enthusiasts all over the world however for some reason, they're oftentimes forgotten about. Instead of using chemicals to exfoliate or otherwise dangerous exfoliating creams, try something more natural.
Another great thing about using a body brush for exfoliation is that you control pressure and how much you use it on the skin. You can also use it again and again which can help cut down on everyday skincare costs. As people dedicated to our own skincare, we know the expenses can add up rather quickly so this is a bonus.
Guard against blackheads, acne, and ingrown hairs. In our catalogue, you'll find some of the best shower products there are in Canada. Simple to use, the results speak for themselves. Shop your favourite body brushes, body scrubs, and exfoliating accessories at Lierre.ca today.