Read Time:
2 Minute, 36 Second
Oh no, do you see that in the mirror? Could it be the case? Is that your first wrinkle? Hey, first off, don't worry about it. It happens to literally everybody. Thankfully, there are ways to minimize the appearance of wrinkles.
Facial serums and skincare masks have become all the rage in the cosmetic anti-aging community, and rightfully so. A lot of them work. That said, some don't. Here is a quick countdown of the top 5 facial skincare masks and facial serums that remove wrinkles.
5 – Niod Flavanone Mud
This is a 3-phase anti-wrinkle serum that is said to "purify, protect, and respond" to the skin. Extremely effective, this works by decongesting any environmental toxins locked into the skin at the same time that it builds up a defence against future skin damage.
4 – Burt's Bees Intense Hydration Treatment Mask
Classic Burt's Bees is still a go-to for many seeking to take care of their wrinkles. This hydration treatment mask is all about infusing the skin with moisturizing elements. With Clary Sage, this is a mask that'll help reduce the appearance of fine lines and wrinkles.
3 – Pixi Glow Mud Mask
The Pixi Glow Mud Mask is facial mask with strong results that'll add some plump, glow, and bounce to the skin. In terms of treating wrinkles, it's certainly effective even if it's not necessarily marketed for this. Some of the ingredients in this mud mask include Kaolin, sea salt, ginseng, and aloe vera.
2 – Charlotte Tilbury Goddess-Skin Clay Mask
Tighten pores, moisturize the skin, and clear out imperfections. This is a face mask that tries to provide a lot of things to the skin. On most, it succeeds. It's a skin clay mask worth the hype and more. If you're looking for a face mask that works, this is one you can count on.
1 – Secret Strips Anti-Wrinkle Treatment
The best way to treat your skin to keep it glowing? Secret Strips is your answer. How to remove wrinkles chemical-free is all in these strips. Applied individually, they can formed to any face or region. Reacting to the skin's naturally elevated temperature, the strips slowly expand which opens up fine lines and wrinkles while allowing moisture to slowly fill these areas. Secret Strips are so safe to use on the skin that they can be worn for up to 24 hours at a time!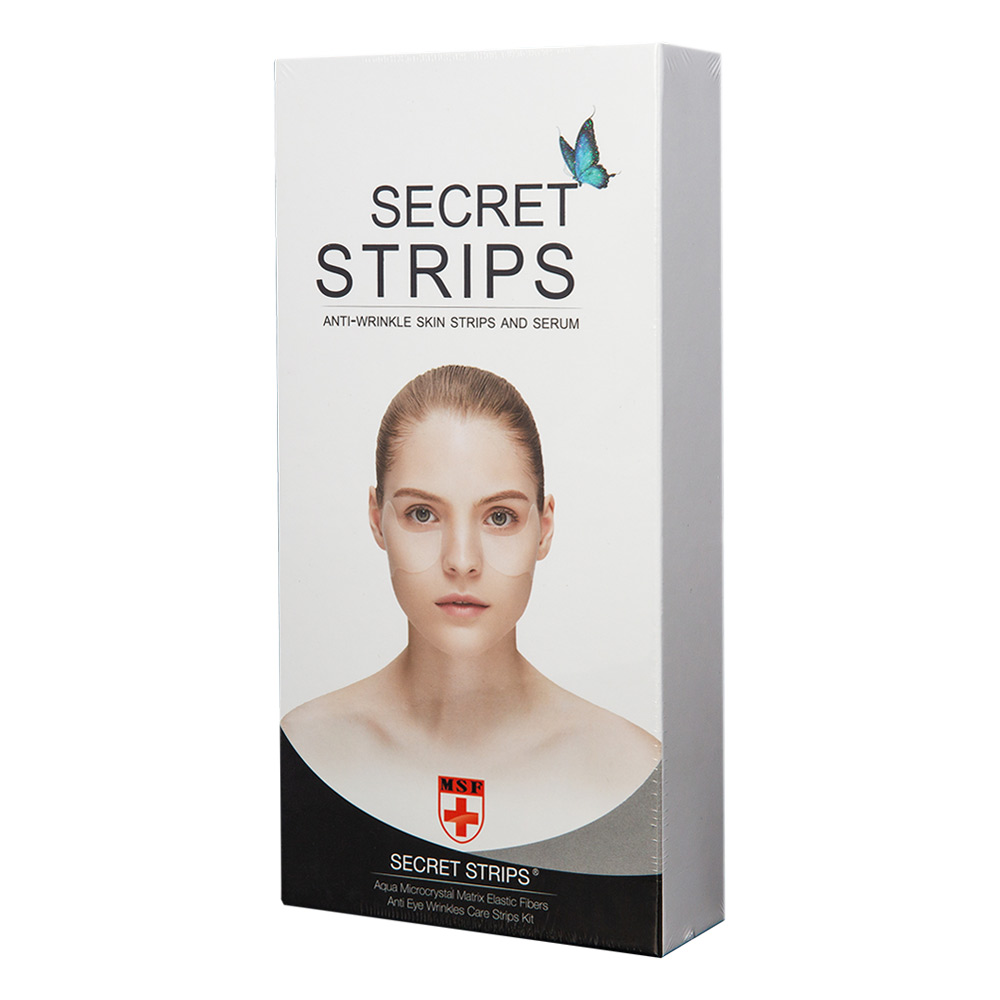 Now the big question, for any facial serum or skincare mask, is do they work? Secret Strips absolutely do. A relatively new product to Canada, they've been used overseas for a long time helping people of every age hide and treat wrinkles. For older Canadians or people who've discovered their latest skin imperfection, Secret Strips are a way to win!