Read Time:
2 Minute, 30 Second
After we recently testing facial cupping, we can attest that the results are indeed impressive, and that this therapy works! Most people who are searching for ways to keep their faces moisturized, healthy, and glowing, should definitely try facial cupping.
There are those of us who are lucky in the genetic lottery and have great skin. For the majority of us though, we're left playing catch up in trying to find ways to keep our skin looking amazing.
That is where facial cupping comes in. Facial cupping involves applying suction to the cups on the face to stimulate the skin and the tissue underneath it. In a way, it's like getting a facial massage to a targeted area.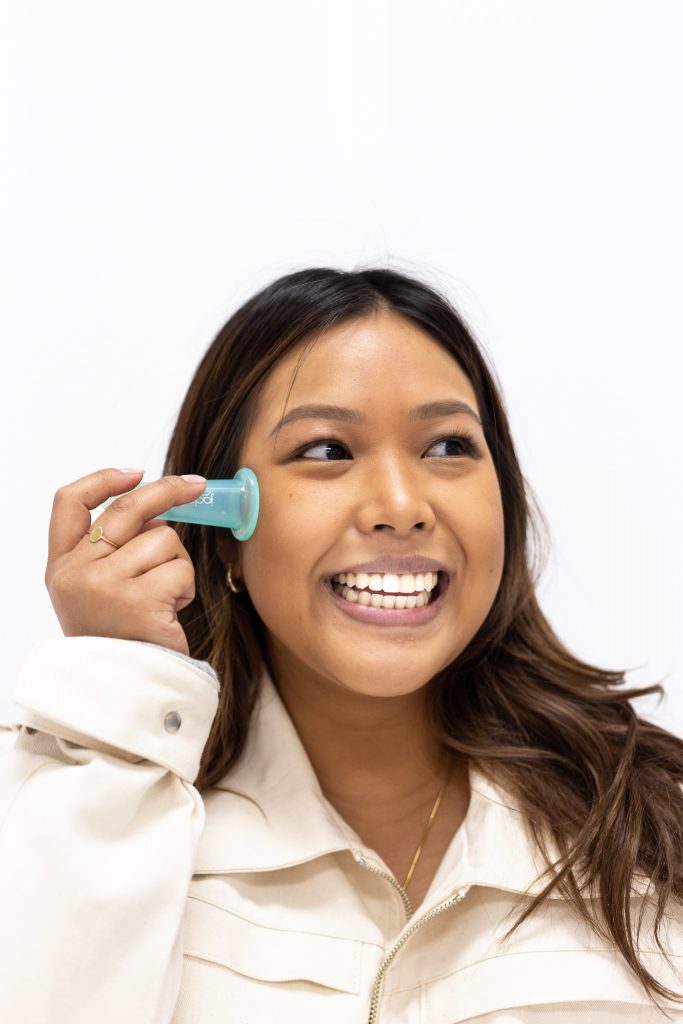 How Does Facial Cupping Work?
You may have heard of cupping on the body like the back and shoulders. When applied on the face, this type of cupping is much more gentle, though that doesn't mean it lacks effectiveness. Done right, facial cupping promotes cell repair, relieves tension in the facial muscles, and helps to revitalize the look of one's face from the inside out.
What You Need
Now the first thing you need is a silicone cupping set. Do not buy a set that is made for the body. Though similar, body and face approaches are very different. Facial cups are small, soft, and are not used to alleviate aches and pains, unlike body cupping.
For those who haven't had this done before, you simply apply the cups to your face in select, defined areas. Let them sit for a few minutes or according to the instructions given with your product. Then remove the cups.
How to Use it
When we tried facial cupping, we did so while mixing in a variety of other products, including our cleanser and moisturizer. When we performed the cupping, these silicone cups made a huge difference. They helped to smooth out complexion and help increase circulation to the skin, which move nutrients and oxygen in the skin. As someone who lives a healthy lifestyle with minimal skin issues, we feel an improvement.
Do you have many concerns regarding your skin? Before you apply harsh chemicals, pay for expensive treatments, or use ineffective, low-cost products, add facial cupping to your skincare regimen. You will be surprised by how much better you look and feel after using the cups.
Are you looking for facial cupping in Canada? Lierre.ca has some amazing cupping sets that are well worth browsing. Again, you don't need an expert to do this. It's all done at home, in front of the mirror. If you're doing everything right, then your skin will be glowing!
Stay tuned for Lierre.ca's Black Friday deals on November 29! You can take up to 80% OFF on selected items online and save on things like acupuncture needles, cupping sets, beauty and skincare, and so much more.