Read Time:
2 Minute, 17 Second
Acupuncture is an effective therapy to relieve lower back and neck pain, and osteoarthritis. Despite some doctors who think acupuncture as a pain treatment sounds improbable, it is very effective.
Acupuncture, a form of Traditional Chinese Medicine, has been used for millenniums. However, it has only been recognized in North America beginning in the 1970's. Though it was disregarded initially as not being as effective as oral medication or Western medicine, acupuncture treats chronic pain – and multiple studies show this.
Normally opioids are prescribed to handle chronic pain. However, they aren ot well tolerated by all patients, and can be addictive. Acupuncture presents no such risk and surprisingly, in some patients, can be almost better at controlling pain.
How Acupuncture Works
Acupuncture therapy works by placing needles into specific pressure points on the body. By stimulating these areas, the body's natural pain response kicks in. Acupuncture also releases a number of pain-killing chemicals in the brain and promotes circulation. In fact, endorphin levels move up which inactivates pain at the source. So when it comes to back, neck, or knee pain, and osteoarthritis, it is effective.
Unfortunately, acupuncture is not a one-and-done therapy session. Similar to taking oral medication, acupuncture for pain means you need perform regular sessions. Although some people may have problems with needles, acupuncture needles are razor thin. You shouldn't even feel them going in! Their application is so gentle, especially when an experienced acupuncturist is at the helm.
Benefits of Acupuncture
The great thing about acupuncture is that it not only cures pain, it resolves other issues that can impact pain perception. For example, acupuncture improves sleep, digestion, increases energy, mental clarity, and reduces stress. This helps when it comes to perceptions of pain. Needless to say, acupuncture will continue to play a role in treating pain in the body. It's risk-free, safe, effective, and preferred over other therapies.
If you are an acupuncturist looking for acupuncture supplies don't hesitate to shop at Lierre.ca. We help practitioners and consumers access high quality and affordable treatment supplies. Whether you perform acupuncture at home or in a medical environment, we have everything you need to get the best quality acupuncture available.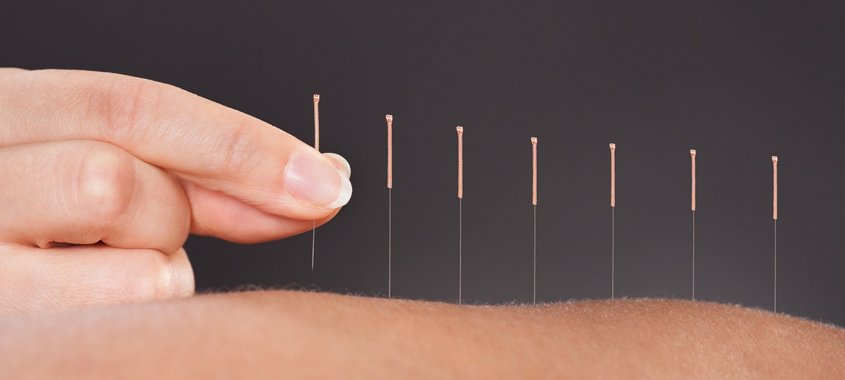 Key Takeaways
Don't let low back and neck pain, or osteoarthritis force you to live in constant pain. Take control and try acupuncture. As exotic as it may seem, there's plenty of evidence proving acupuncture can help you live a more calming life.
Lierre.ca is having a blowout Black Friday Sale with up to 80% OFF! You can save on acupuncture needles, massage supplies, cupping sets, and beauty and skincare. Don't miss this amazing deal on November 29, 2019.