Read Time:
2 Minute, 22 Second
Gua sha is an alternative therapy pulling from an ancient Chinese healing technique with promising results. Canadians who have used gua sha find it leads to better physical health and is an effective way to address symptoms like pain or discomfort.
Gua sha is the act of improving circulation through gently scraping the surface of the skin with a massage tool. Performed by a skilled practitioner who is aware of the most effective gua sha techniques, you'd be shocked where it can lead.
Sometimes short strokes are used, other times long strokes. Microcirculation of the soft tissue's stimulated, increasing blood flow. The instrument used to do the scraping is smooth-edged. Applying the gua sha tool to the skin, beforehand massage oil is spread on the skin.
The most common technique employed is repeated scraps in a downward motion. Gua sha philosophies base themselves around the release of stagnant energy. It is believed this sort of stagnancy or blockages are responsible for health complications and inflammation.
Gua sha is performed cross the back, buttocks, neck, arms, or legs, although it can be used elsewhere. The benefits of gua sha are numerous. Known as an inflammation reducer, gua sha's used to treat illnesses as diverse as arthritis to fibromyalgia and more.
Hepatitis B is a viral infection that causes liver inflammation, liver damage, and scarring. Considering gua sha may be able to reduce chronic liver inflammation, it may be an effective way to decrease the likelihood of organ damage.
There are studies published around anecdotal evidence suggesting some sufferers of migraines who have not experienced relief from other medications may find their headaches improved over time with regular gua sha.
Women post-birth sometimes experience breast engorgement, where the breasts go swollen and painful and make it difficult for babies to latch for milk. Women provided gua sha post-birth are generally found to have less engorgement, less fullness, and less discomfort.
Gua sha has proven to be an effective way to treat neck pain. After a week of gua sha, patients with neck pain report feeling less pain.
Tourette syndrome is a condition of involuntary movements. In combination with other therapies like acupuncture, herbs, and lifestyle modifications, some symptoms of Tourette syndrome improves by as much as 70% when gua sha is thrown into the mix.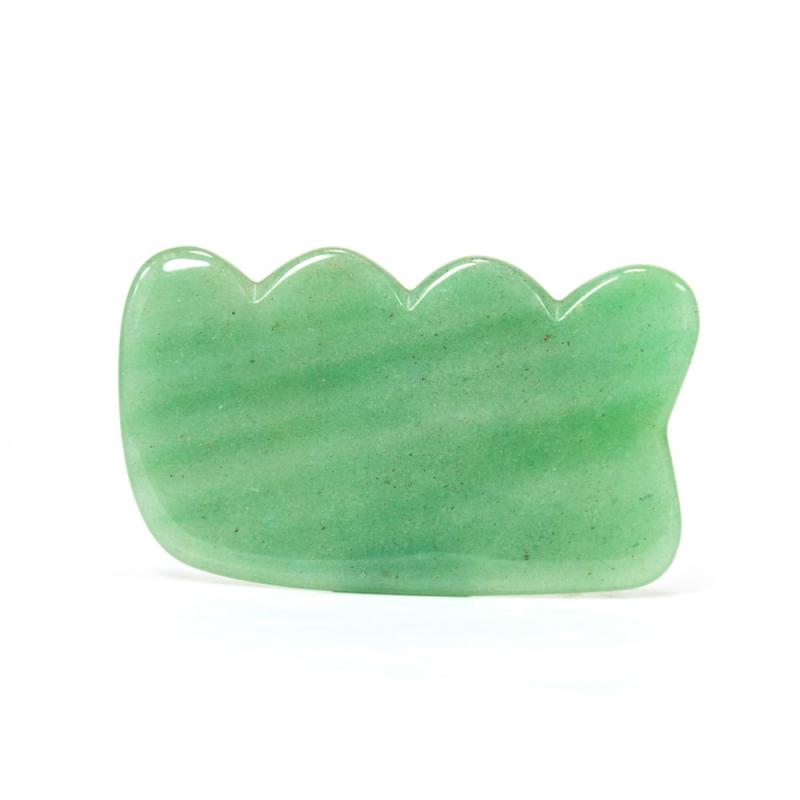 These are just a few of the conditions gua sha helps. It's naturally healing, safe, and carries no significant risks. Although it may change the look of your skin and make it appear as if you've been through something harsh, the results speaks for themselves and any markings will disappear within a few days. Buy gua sha online in Canada from Lierre.ca and give it a try yourself.